Heather Lim Mesina
The 32 year old, proudly Chicago born & raised, is a licensed cosmetologist, graduated at internationally known Pivot Point beauty School in 2008. Freelancing & continuing growing her own business, specializes in on-site services for formal hairstyling & makeup application. Heather also has an established at home salon where she takes clients for both haircuts, coloring & makeup application, by appointment.
Heather also has experience with beauty knowledge by working at the world's number one beauty store of Sephora, where she was a certified makeup artist, along with title of Beauty Studio Coordinator.
She is happily married and has one son.
After being in the beauty business for over 10 years now, Heather plans to still grow her business and ultimately become a one stop shop for all beauty needs. Heather would love to conquer Chicagoland beauty industry & continue to prioritize her dedication to her clients.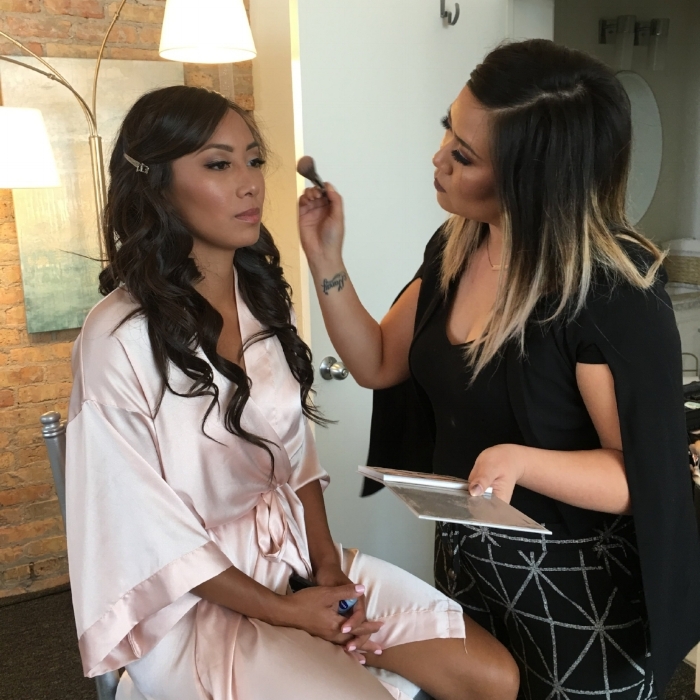 emphasize simple beauty with a glam
Hire me for your next special event